My great grandfather, Edwin Damsel (1887-1913) was a professional musician in Columbus, Ohio.

He wrote "The Damsel March" to celebrate the birth of my grandfather, William Damsel, in 1911.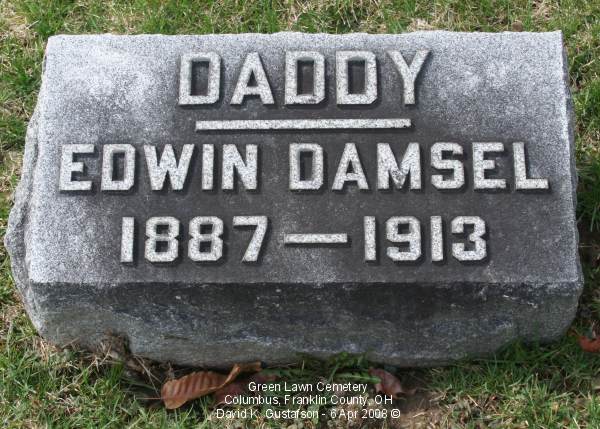 One hundred years after his death in the Great Ohio Flood of 1913, his march was performed for the first time by an orchestra, the Northport (MI) Community Band on the evening of Saturday, August 31, 2013.
The music has passed through 4 generations without ever being written down.

My younger brother, Joe, converted it through the computer program, "Sibelius" into written piano music which found its way into the hands of Mr. Kenneth Bloomquist.
Ken is the retired Department Head of the Michigan State University School of Music and a resident of Northport, MI.

Over the past year h

e arranged the piece for orchestra as a gift to my aunt, Sharon Hall and presented it during an evening of Sousa marches last week.
It pretty well rocks--Thanks Ken!